GRAND RAPIDS, Mich. (WOTV)- Stand Up To Cancer is proud to announce the Hollywood community is once again joining forces to support the fifth biennial televised fundraising special on Friday, Sept. 9 at 8:00pm on My ABC WOTV 4.
Ben Affleck, Matthew McConaughey, Emma Stone, Anna Kendrick, Josh Gad, Niecy Nash, Eric Stonestreet, Alison Sweeney, Ken Jeong, Marcia Cross, Greg Grunberg, Danielle Campbell, Charlie Wilson, Brittany Daniel and SU2C Co-Founder Katie Couric will all appear in the inspiring broadcast. In addition, celebrated recording artists, Celine Dion and Keith Urban with Little Big Town will perform moving tributes in honor of all those standing up to cancer. Additional stars and performers will be announced in the coming weeks.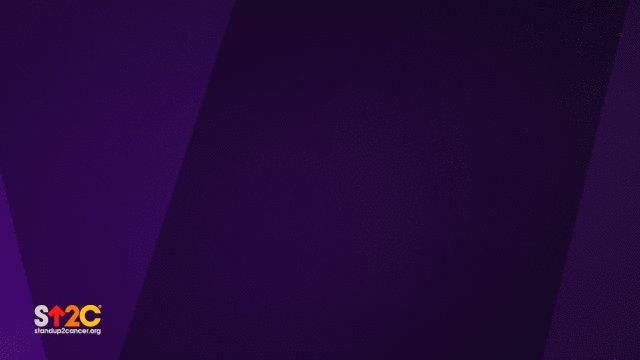 Leading up to the live show, SU2C is rallying the nation in a powerful social media campaign, #Reasons2StandUp, inviting supporters to share, through photos and video posts, how cancer has impacted their lives.
Whether standing up for a friend, family member, or a personal experience with the disease, #Reasons2StandUp reminds the world that we are all in this fight together. Select user-generated content will then be featured on the September 9th telecast.
"We all have a reason to stand up," said Bradley Cooper, executive producer of the SU2C telecast. "Stand Up To Cancer is a sustained movement that impacts millions of lives. We honor the personal stories that motivate individuals to fight, and that highlight the urgent need to get new methods of treatment to the patients who so desperately need them."
The telecast will broadcast live from The Music Center's Walt Disney Concert Hall in downtown Los Angeles.
This star-studded appeal continues to build public support for groundbreaking translational research, supported through SU2C programs, that can provide patients with new therapies to save lives now. SU2C brings together scientists from different disciplines across institutions and international boundaries to collaborate on finding new treatments that can account for more than 80 percent of all cancer diagnoses in the US and Canada.
To date, more than $370 million has been pledged to support SU2C's innovative model of collaborative cancer research. Since launching in 2008, Stand Up To Cancer has brought together more than 1,200 of the best and the brightest research scientists from more than 140 leading institutions in seven countries to fund 19 "Dream Teams," and six translational research teams; as well as 36 early-career, innovative scientists carrying out high-risk, potentially high-reward projects. The research is aimed at ending cancer's reign as a leading cause of death worldwide. SU2C-funded researchers have planned, launched or completed more than 160 clinical trials involving over 9,000 patients. Work by SU2C-supported researchers has led to FDA approval of two new treatments.